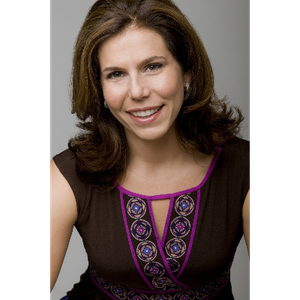 Arbonne Independent Consultant passionate about helping others take care of themselves with our products and their finances with our biz!
Seattle, Washington, United States
Welcome! I'm Mindy Ziffren-Hall and I'd like to introduce you to the best-kept secret, Arbonne International! Before I do though, let me ask you a question. Have you ever started your day out with a nauseating pit in your stomach? Maybe it's due to the misery of fighting gridlock traffic driving to a thankless J-O-B (which really leaves you just-over-broke) or the dread of leaving children behind to be raised by others? Yet again, maybe it's the stress of not having enough funds to make ends meet or even being home with family but desperately wanting time of your own and a means to contribute financially.

Whatever it may be, change is scary but one thing is true - nothing changes until one decides to change things. My story? I was a corporate burnout determined to find more time to spend with my family and friends, to travel and live my life full of contribution. I wanted freedom in choices - but of course that requires a good income. Fast forward ten years and now as a mom I am more grateful than ever to have flexibility in my work to put family first - while still earning good income and having my own time and professional connection.

Coincidentally I spent many years searching for more natural products that ACTUALLY WORK! I found that with Arbonne. Not only does Arbonne produce the best skin care, nutrition, color and aromatherapy available. They also offer a generous Success Plan for those looking to build a dream of their own and not working to build someone else's.
ARBONNE'S HISTORY The idea to provide skin care unparalleled in quality and effectiveness developed in Switzerland when one man, Petter Morck, together, with a group of leading bio-chemists, fulfilled his vision and founded Arbonne. These Pure Swiss Skin Care products, based on natural, botanical principals, became a reality and are now shared throughout the world through Arbonne's network of Independent Consultants. Building on these same founding principles, Arbonne's product line has since grown to include both inner and outer health and beauty products that are unparalleled in quality, safety, value, benefits and results!

Arbonne's dedication to integrity also extends into the company's philosophy of helping to protect the Earth's precious natural resources. We are an active proponent of recyclable packaging, no animal testing or the use of animal products or bi-products in our skin care products.

The wonderful thing about Arbonne is that it's not just about great products, but it's also about great people. The Arbonne family is made up of thousands of individuals eager to make their financial dreams come true. Through sales incentives and rewards, travel opportunities and a generous Success Plan, Arbonne offers a unique opportunity that can help make anyone's dreams a reality.