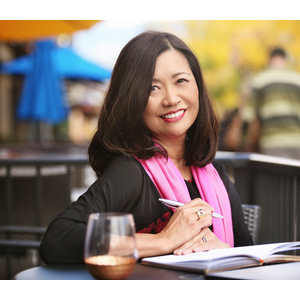 Coach, Mentor and Fear Tamer for midlife women who want to tame their fears and change their lives.
Sammamish, Washington, United States
Jo Ann Kobuke is a powerhouse speaker, thoughtful author and fearless leader for midlife women. She has chosen to rewrite her story to reflect who she is today, casting off what no longer serves her and stepping into her true gifts to create a vibrant, visible and joyful life.
Jo Ann is the founder of Midlife Rewritten and she has made it her mission to help midlife women rewrite their story, questioning old assumptions, crushing limiting beliefs and creating a life affirming new story that fits who they are today.
As an intuitive listener and truth diviner, Jo Ann uses her skills to help women tame their fears and change their lives. She helps them peel away the layers that weigh them down, the ones that obscure the beautiful soul hiding within. She gently guides them through the chaos of change and stands with them as they transform into powerful, high vibration women who are determined to seize life and live it to the fullest. Women who will make their 90 year old self proud.
When she's not working, Jo Ann enjoys going to movies and plays with her two grown daughters, practicing yoga, and traveling. She's married to a fishing fanatic and she finds herself constantly reminding him that while he's free to go with his fishing buddies whenever he wants, she will not be joining them because getting up at the crack of dawn to sit in a cold boat waiting for the fish just isn't her cup of tea.