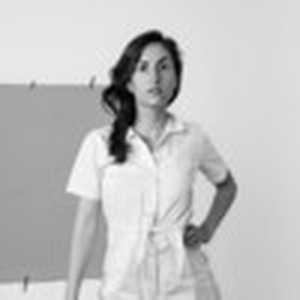 Fine Art & Commercial Photographer
Los Angeles, California, United States
MY ARTISTIC FAMILY INFUSED IN ME THE IDEA OF SEEING THE WORLD THROUGH A FRAME AT A YOUNG AGE. I STARTED TAKING PHOTOGRAPHS AS A TEEN, BUT ALWAYS RESISTED BECOMING A PHOTOGRAPHER, EVEN THROUGHOUT ART SCHOOL.

After studying Fine Arts and Political Sciences in France and Finland, I left my cherished hometown of Paris for New York in 2009 and pursued a career as a visual artist. I produced photography-based works in printmaking, drawing, video, as well as photo installations.

My work has been featured in solo and group shows in France, Italy, the United Kingdom, and the United States. It is part of the City of Strasbourg's Public Collection. I have been invited for various residencies in France and the U.S., as well as to present my creative process at The New School-Parsons in New York.

In 2016, I went a little further West and relocated to Los Angeles with my husband Robby Sinclair. Since then, I have had the pleasure to work with local and international artists and brands. Today I feel very fortunate to spend my time cultivating beauty with people and companies that I love. While focusing on experiences and storytelling, my images span a large spectrum of subjects from portraiture and travel, to food and lifestyle.

When I am not traveling, I call Los Angeles home.