Please join us for an informative networking experience. You will meet other local experienced women business owners, professionals and executives from all over the area! Following open networking time, we will have the privilege to learn from our guest speaker, Michelle Crean.
The exercise mindset of "No excuses" tend to have the opposite effect on women. Feelings of guilt and inadequacy set in, creating obstacles for reaching goals, which hinders our success both personally and in business.
As a personal trainer, business owner, and mother of two, Michelle Crean knows the demands on mothers and how important it is when we are setting goals, whether it be for our health, our families, or our businesses, to understand how to not let setbacks derail our momentum.
Come hear how by reframing your exercise mindset, you can help shape your vision for yourself and your business in the new year!
Michelle Crean, Certified Personal Trainer and owner of Empowerment, specializes in in-home personal training for women of all ages and fitness levels. Michelle's passion for exercise began after the birth of her first son, when she realized that in order to be the most effective mother she could be, she first had to be the strongest, healthiest version of herself. Inspired by the notion of helping other women to transform themselves, and understanding firsthand the demands on women, she started Empowerment, to provide fitness training and healthy eating advice to women in the comfort of home. Michelle is passionate about helping every woman to reframe her mindset, so that she can feel comfortable in her own skin, to feel energetic and confident, and most importantly, strong inside and out!
Michelle is certified through the American Council on Exercise, the National Federation of Professional Trainers, the National Council for Certified Personal Trainers, and is CPR/AED certified through the American Red Cross. A lifelong resident of Springfield, Michelle enjoys spending time with her husband Mike, her two sons Joseph and Kevin, and their dog Emily.
Please bring at least 25 business cards and promotional/marketing materials for your business. If you have questions, please contact:
Mary Ann Hanlon - info@maryannsdanceandmore.com
Please visit: http://businessamongmoms.com/
You can Like our Facebook page as well: www.facebook.com/businessamongmoms

BAM Members have a Members Only page as well that you will be added to once your membership is confirmed.

You can begin your Membership here to get the member discount! http://members.businessamongmoms.com/join
Monthly is $20/month
Annual Membership is $169/year

Feel free to share this event on Facebook and Twitter

We hope you can make it!
Be Helpful and Be Kind

Julie Fry - Chief Mom Officer
Mary Ann Hanlon - Chapter Leader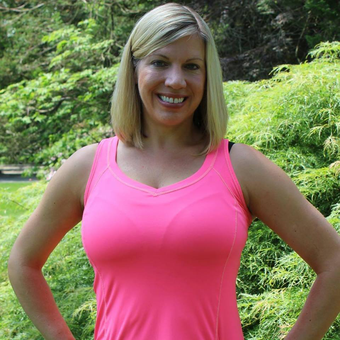 396 Main St I, Easthampton, MA 01027, USA