BAM Seattle Networking Coffee
Please join us for an informative networking coffee/breakfast at Alki Bakery in Georgetown. You will meet other local experienced women business owners, professionals and executives from all over the area! Following open networking time and small table discussion, we will have the privilege to hear from our guest speaker, Sara Dean, that will introduce us on How to Kick Imposter Syndrome To The Curb and Take Confident Action #everydamnday.
Sara will help explore ways we are shrinking in our lives and our businesses. She will explain how Imposter Syndrome often has a tight grip on us and holds even the highest level business woman back from taking action in life and business. From there, Sara will give specific action steps we can implement immediately to stop shrinking, to start overcoming Imposter Syndrome and to start taking confident action #everydamnday, including:
1) 3 steps to stop shrinking in our lives and our businesses
2) Simple 10 minute practices to build confidence and inspire massive action
3) How to set up a morning routine that allows us to prove our strength and power first thing every day
Sara Dean is the host of The Shameless Mom Academy Podcast and the Founder & CEO of Sync Fitness Boot Camp and Transformation Center in Seattle, WA. Sync Fitness was Sara's first baby – until 4 years ago when she had a real baby, which completely kicked her butt. Sara's experiences and failures in motherhood created more stories than she could bear to keep to herself, so she birthed The Shameless Mom Academy in early 2016. Through the Shameless Mom Academy, Sara helps moms feel less alone, gives moms tools to find their new identity after motherhood, and empowers women to live bigger, bolder, and braver #everydamnday.
********************************
With the diversity and expert input of many women in our group... you will leave this meeting with new contacts and ideas! Our Start Time is 10 AM the 3rd Tuesday of each month at Alki Bakery! Feel free to purchase food, you will have a separate tab. Arrive at 10 to maximize your networking!
Schedule:
10-10:30 - Open Networking
10:30 -11 - Announcements/Small Group Networking and Discussion
11-11:30 - Speaker
BAM members are free, $15 for non-members
Please bring at least 25 business cards and promotional/marketing materials for your business. If you have questions, please contact: Julie Fry at julie@businessamongmoms.com or 206-683-6340
Or visit: hhttp://businessamongmoms.com/seattle-chapter/
You can Like our Facebook page as well: www.facebook.com/businessamongmoms
BAM Members have a Members only page as well that you will be added to once your membership is confirmed.
You can begin your Membership here to get the member discount! http://members.businessamongmoms.com/join
Monthly is $20/month
Annual Membership is $169/year
Lifetime Membership is only $399!
Feel free to share this event on Facebook and Twitter
We hope you can make it!
Be Helpful and Be Kind
Julie Fry
Chief Mom Officer, Business Among Moms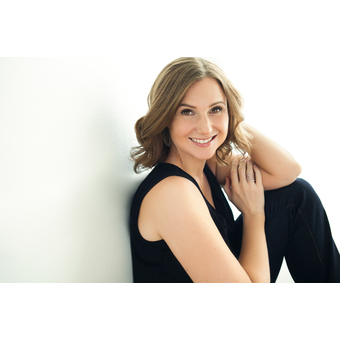 Alki Bakery, 5700 1st Avenue S., Seattle (Georgetown location) 2nd floor