BAM Seattle Networking Coffee
Please join us for an informative networking coffee/breakfast at Alki Bakery in Georgetown. You will meet other local experienced women business owners, professionals and executives from all over the area! Following open networking time and small table discussion, we will have the privilege to hear from our guest speaker, Ellia Harris.
************************************************************************
How many times have you said to yourself, "I know I need to do this, but I'd rather be doing something else"? Your energy is telling you something! You may think you need to do a particular task because you set yourself a goal to complete it. But is it the right goal?
Ellia Harris, Mindful Organizing & Productivity Coach, will introduce her mindful goal-setting technique to help you discover your true north goals. As a result, you'll be able to organize your day, week, month, and year more effectively, and you'll be more productive.
Ellia Harris is Chief Organizing and Productivity Coach through her company Mindful Organizing (previously The Potential Center). She works with professionals who are stressed by their messy home, scattered brain, or project deadlines and – by working either virtually or onsite – helps them intentionally change their habits so they have more time, peace and results in their life.
Ellia launched The Potential Center in 2002, using group training and executive coaching to help businesses and nonprofits in the US and the UK improve problem-solving, leadership and team-working. She used this background as the foundation for transitioning to professional organizing in 2015 with a mission of helping people live up to their potential by being more organized and productive.
Ellia is a member of the National Association for Productivity & Organizing Professionals (NAPO) and a member of the NAPO Education Committee.
************************************************************************
With the diversity and expert input of many women in our group... you will leave this meeting with new contacts and ideas! Our Start Time is 10 AM the 3rd Tuesday of each month at Alki Bakery! Feel free to purchase food, you will have a separate tab. Arrive at 10 to maximize your networking!
Schedule:
10-10:30 - Open Networking
10:30 -11 - Announcements/Small Group Networking and Discussion
11-11:30 - Speaker
BAM members are $5, $15 for non-members
Please bring at least 25 business cards and promotional/marketing materials for your business. If you have questions, please contact: Julie Fry at julie@businessamongmoms.com or 206-683-6340
Or visit: hhttp://businessamongmoms.com/seattle-chapter/
You can Like our Facebook page as well: www.facebook.com/businessamongmoms
BAM Members have a Members Only page as well that you will be added to once your membership is confirmed.
You can begin your Membership here to get the member discount! http://members.businessamongmoms.com/join
Monthly is $20/month
Annual Membership is $169/year
Feel free to share this event on Facebook and Twitter
We hope you can make it!
Be Helpful and Be Kind
Julie Fry
Chief Mom Officer, Business Among Moms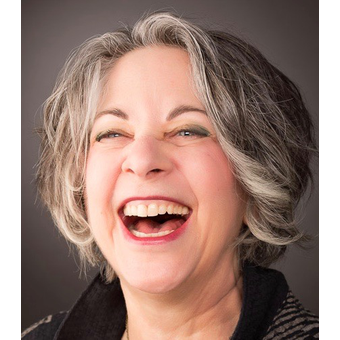 Alki Bakery, 5700 1st Avenue S., Seattle (Georgetown location) 2nd floor