BAM Seattle Networking Coffee
Please join us for an informative networking coffee/breakfast at Alki Bakery in Georgetown. You will meet other local experienced women business owners, professionals and executives from all over the area! Following open networking time we will have a panel discussion with local financial experts:, Rachel Barnett, Heather Reid, Hannah Smolinski and Rebecca Meyers about all things money and our business!
****************************************************************
About the Panelists:
Heather Reid, Tender Care Money Mentoring. We pick up all these mixed messages around money, value, and worth, and then we are sent out into the world to sort them out by ourselves, presumably acquiring the skills by osmosis. TenderCare Money Mentoring gives you the practical skills to trust yourself in money matters by bringing to light the beliefs and attitudes that may be influencing your money practice.
*****************************************************************
Since 1995, Rachel Barnett has been a QuickBooks user, eventually earning the coveted QuickBooks ProAdvisor status. For six years, Rachel owned and operated Primarily Bookkeeping, d/b/a Your Bookkeeping Fairy Godmother, a Seattle-area bookkeeping firm, until 2018.
Following the sale of her business, Rachel embraced her passion to provide behind-the-scenes support for other professionals. She is in the process of starting a new business, Gentle Frog, but hasn't decided yet what services this business will provide.
When she's not busy supporting professionals and their businesses, Rachel enjoys actively participating in the QuickSource accounting community. She has also hosted a number of SCORE workshops, where she enjoys connecting with and educating other professionals.
Rachel splits her time between Bellevue and Leavenworth, where she resides with her husband and a houseplant, a cactus that has proven fairly resilient.
****************************************************************
Hannah Smolinski is a CPA, small business CFO, and founder of BrightenUp Financial. Her company's mission is to help small business owners learn how to understand their financial information and use it to make informed decisions in order to reach their business goals.
****************************************************************
Rebecca (Beckie)Meyers greatly enjoys putting her expertise together— educating, strategizing, planning, and achieving each individual's or business's financial goals. Beckie works happily alongside her life and
business partner, Matthew Meyers, at their own firm Ignite Financial Services.
*****************************************************************
With the diversity and expert input of many women in our group... you will leave this meeting with new contacts and ideas! Our Start Time is 10 AM the 3rd Tuesday of each month at Alki Bakery! Feel free to purchase food, you will have a separate tab. Arrive at 10 to maximize your networking!
Schedule:
10-10:30 - Open Networking
10:30 -11 - Announcements/Small Group Networking and Discussion
11-11:30 - Speaker
BAM members are $5, $15 for non-members
Please bring at least 25 business cards and promotional/marketing materials for your business. If you have questions, please contact: Julie Fry at julie@businessamongmoms.com or 206-683-6340
Or visit: hhttp://businessamongmoms.com/seattle-chapter/
You can Like our Facebook page as well: www.facebook.com/businessamongmoms
BAM Members have a Members only page as well that you will be added to once your membership is confirmed.
You can begin your Membership here to get the member discount! http://members.businessamongmoms.com/join
Monthly is $20/month
Annual Membership is $169/year
Lifetime Membership is only $399!
Feel free to share this event on Facebook and Twitter
We hope you can make it!
Be Helpful and Be Kind
Julie Fry
Chief Mom Officer, Business Among Moms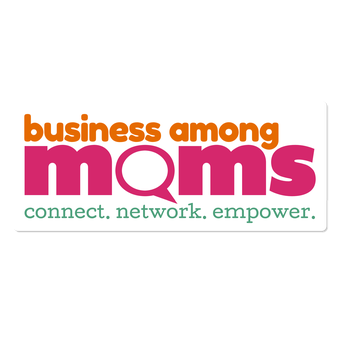 Alki Bakery, 5700 1st Avenue S., Seattle (Georgetown location) 2nd floor