BAM Seattle Networking Coffee
Please join us for an informative networking coffee/breakfast at Alki Bakery in Georgetown. You will meet other local experienced women business owners, professionals and executives from all over the area! Following open networking time and small table discussion, we will have the privilege to hear from our guest speaker, John Barron, about Building a Referral Engine - What Encourages Referrals?.
****************************************************************
The nature of referrals is often misunderstood. This leads to awkward and uncomfortable interactions between business people and the folks who would seem like natural referral sources. This presentation is designed to give you a look behind the curtain - so you can see what actually makes referrals work. You will understand the components of what it takes to encourage referrals. Even better, you will walk away with a way to effectively use them to cause a Referral Engine.
****************************************************************
An accomplished coach and facilitator, John Barron founded Apollo Coaching & Consulting in 2010. Apollo works with groups and individuals to give them hands-on ways to produce the results they desire. John's relentless work on their behalf has led to the design of a uniquely effective methodology, leading to outstanding results for his
clients. John is passionate about people's ability to express themselves through their work in a way that leads directly to their success. His experience includes practicing law for small and large law firms, working as an executive for major financial institutions and being an entrepreneur. He has also worked for the world's largest business coaching franchise company and has over 10 years experience with an
organization specializing in personal performance. He has facilitated
programs designed to impact the effective performance of thousands of
individuals. As a business coach he has worked with companies and
entrepreneurs in a variety of industries including technology, government
service, legal, financial services, hospitality, media, health care and
retail.
John graduated from the University of California, Irvine with a B.A. in
Social Ecology and earned his J.D. from the University of San Francisco.
He is a member of the California State Bar. He was a national speaker
at the American Bankers Association for Corporate Trust and served on
the Board of Directors of the Western Securities Transfer Association.
****************************************************************
With the diversity and expert input of many women in our group... you will leave this meeting with new contacts and ideas! Our Start Time is 10 AM the 3rd Tuesday of each month at Alki Bakery! Feel free to purchase food, you will have a separate tab. Arrive at 10 to maximize your networking!
Schedule:
10-10:30 - Open Networking
10:30 -11 - Announcements/Small Group Networking and Discussion
11-11:30 - Speaker
BAM members are free, $15 for non-members
Please bring at least 25 business cards and promotional/marketing materials for your business. If you have questions, please contact: Julie Fry at julie@businessamongmoms.com or 206-683-6340
Or visit: hhttp://businessamongmoms.com/seattle-chapter/
You can Like our Facebook page as well: www.facebook.com/businessamongmoms
BAM Members have a Members only page as well that you will be added to once your membership is confirmed.
You can begin your Membership here to get the member discount! http://members.businessamongmoms.com/join
Monthly is $20/month
Annual Membership is $169/year
Lifetime Membership is only $399!
Feel free to share this event on Facebook and Twitter
We hope you can make it!
Be Helpful and Be Kind
Julie Fry
Chief Mom Officer, Business Among Moms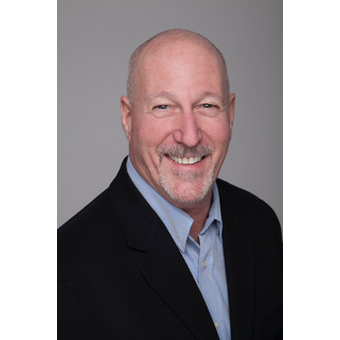 Alki Bakery, 5700 1st Avenue S., Seattle (Georgetown location) 2nd floor