BAM Seattle Networking Coffee
Please join us for an informative networking coffee/breakfast at Alki Bakery in Georgetown. You will meet other local experienced women business owners, professionals and executives from all over the area! Following open networking time and small table discussion, we will have the privilege to hear from our guest speaker, Gina Cotner, about I'm going to have a balanced life - as soon as I find the time.
You will come away with a new perspective and a new view about how you relate to "time", leaving you with new possible actions to take when it comes to scheduling your life. You will see how crazy we all are when it comes to "time" and our schedule - crazier than we are about money! Do you already know how crazy you are about time? Good, then you're one step ahead! You will learn how to be in control of your schedule, your time and how it gets used (without having to say No all the time). You will have the opportunity to get back to being the author of how your days and weeks go. You will discover how to use the 24 hours in a day that you've been given to forward your purpose and passions in life, versus simply surviving what is coming at you.
********************************************************************
With the diversity and expert input of many women in our group... you will leave this meeting with new contacts and ideas! Our Start Time is 10 AM the 3rd Tuesday of each month at Alki Bakery! Feel free to purchase food, and then come upstairs to join us for hosted coffee/tea. Arrive at 10 to maximize your networking!
Schedule:
10-10:30 - Open Networking
10:30 -11 - Announcements/Small Group Networking and Discussion
11-11:30 - Speaker
BAM members are $5, $15 for non-members. BAM hosts coffee & tea.
Please bring at least 25 business cards and promotional/marketing materials for your business. If you have questions, please contact: Julie Fry at julie@businessamongmoms.com or 206-683-6340
Or visit: http://businessamongmoms.com/seattle-chapter/
You can Like our Facebook page as well: www.facebook.com/businessamongmoms
BAM Members have a Members only page as well that you will be added to once your membership is confirmed.
You can begin your Membership here to get the member discount! http://members.businessamongmoms.com/join
Monthly is $20/month
Annual Membership is $169/year
Lifetime Membership is only $399!
Feel free to share this event on Facebook and Twitter
We hope you can make it!
Be Helpful and Be Kind
Julie Fry
Chief Mom Officer, Business Among Moms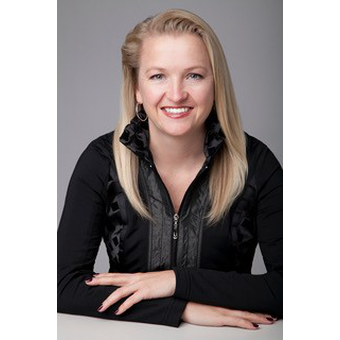 Alki Bakery, 5700 1st Avenue S., Seattle (Georgetown location) 2nd floor