Join us for an informative networking experience where Elise Smith, Divinely Driven Results, will share with us how she broke through her slump and gained confidence to do networking and getting referrals. Then we will breakout into small groups network, connect and learn from one another!
ABOUT Elise:
As an inspiring and strong faith-based business coach and speaker Elise Smith has been empowering others to achieve their sales goals for almost ten years. She teaches a powerful goal achievement technique to increase sales in any business, ways to create a lasting business partnership with God increasing divine guidance, and skills to overcome self-doubt. Her passion is to give entrepreneurs the tools to not only succeed at business but to fulfill their soul purpose.
Meeting is held at Ladybird Society. They have daycare available. Please call (385) 267-1132 ahead of time to schedule your daycare and pay your small fee for daycare
Schedule:
9:45-10:00 - Arrive, drop off kids at Daycare and open networking
10:00-10:15 - Welcome, Announcements, and introductions
10:15-10:20 Member Spotlight
10:20-10:40 Speaker
10:40-11:10 Group Networking
11:10-11:15 Closing Statements
-----------------------------------------------------------------------------------------------------
Please bring at least 25 business cards and promotional/marketing materials for your business. If you have questions, please contact: Melanie at melanie@queensba.com
BAM Members have a Members only Facebook page as well that you will be added to once your membership is confirmed.
You can begin your Membership here to get the member discount! http://members.businessamongmoms.com/join
Monthly is $20/month
Annual Membership is $169/year
Feel free to share this event on Facebook and Twitter
We hope you can make it!
Be Helpful and Be Kind
Julie Fry
Chief Mom Officer, Business Among Moms
Melanie Queen, Salt Lake City Chapter Leader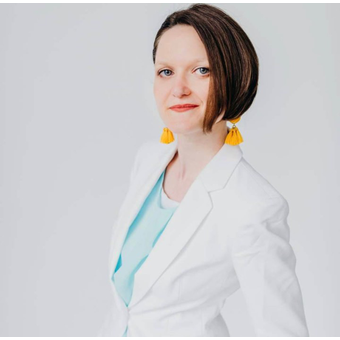 Ladybird Society - 314 Broadway Suite 222, Salt Lake City, UT 84101