Join us for an informative networking experience with Sacramento Chapter Leaders Anna Osborn & Catherine O'Brien! Attendees can expect to learn:
- The benefits of relational marketing and how to apply in your business
- Identifying key referral relationships along with ways to nurture and grow them
- Creative ideas on growing community relationships
Schedule:
10-10:15am check in
10:15-11:15 meeting content
11:15-11:30 wrap up and close
About Anna & Catherine:
Anna Osborn, LMFT Anna Osborn, LMFT, owner of Life Unscripted Counseling, focuses her work on inspiring individuals and couples to be more intentional and connected in their love relationship. She works with folks on improving communication, deepening intimacy, healing from betrayal and changing negative patterns of disconnection in their relationships. More information about Anna and her Sacramento practice can be found at www.LifeUnscriptedCounseling.com
Catherine O'Brien, LMFT Catherine O'Brien, founder of Happy with Baby and licensed marriage and family therapist works in the Sacramento community to support new and expectant parents so they thrive in their relationship.
*************************************************************************
Contact Anna Osborn at annaosbornmft@gmail.com or Catherine O'Brien at catherine@happywithbaby.com with any questions!
*************************************************************************
Please bring business cards and promotional/marketing materials for your business.
Membership is not required to attend events, however you can save money and boost your visibility with membership. Members receive:
Free or discounted event attendance

Free monthly webinars

Business listing in the directory

Exclusive member feature and vendor opportunities

Connect with our over 1100+ members globally via regular Zoom video calls

Exclusive advertising opportunities

Discounts on our annual conference
You can begin your Membership here to get the member discount! http://members.businessamongmoms.com/join
Monthly, Yearly and Single payment options are available.
Non-profit and corporate memberships are also available, inquire for details
Friends make it more fun! Share this with a biz pal that could benefit from attending
We hope you can make it!
#bettertogether
Julie Fry - Chief Mom Officer
Anna Osborn and Catherine O'Brien - Chapter Leader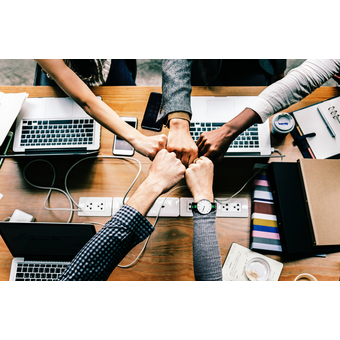 2617 K Street, Suite 200, Sacramento 95816