BAM Redmond Networking Lunch
Please join us for an informative networking coffee/breakfast at the Redmond Community Center at Marymoor Village - Room 202, 6505 176th Ave NE, Redmond. You will meet other local experienced women business owners, professionals and executives from all over the Eastside! Following open networking time and small table discussion, we will have the privilege to hear from our guest speaker, Nicole Lux Richie!
Detangle Your Digital Office-
Imagine how much more you could accomplish if your email, your files, your calendar, and your contact information all behaved as a unified system ready to support you and your vision.
Attendees will learn:
-How to declutter your digital office and get to your genius work faster
-Next steps toward getting an efficient digital system in place.
-Secrets for organizing your information, so you can easily find it later.
During this presentation, we will walk through the essential technologies you need in your digital office and identify what steps you can take to make them stop fighting with each other.
"Don't let your technology bully you!"
About Nicole Lux Richie
Nicole comes to you as a multi-generational, deeply rooted, native of Western Washington, who needs to be watered often. She began her career in the technology space as a support representative during the pioneer days of online banking. She has owned and operated several small businesses, ranging from MLM to brick and mortar to service-based. As a technology guide, productivity consultant, and speaker Nicole has enjoyed over two decades of working with small businesses, solopreneurs, and tech-shy individuals to start where they are, use what they have, and do what they can to build sustainable businesses and technology best practices. She lives in Issaquah, WA with her husband, 4 young adults, 3 cats, and a ferret. www.luxcentric.com/about
Schedule:
11:30-11:50 Open Networking
11:50 - Welcome, BAM announcements, New member introductions
12:00 - Vendor Spotlight
12:10 - Speaker Introduction & Presentation
12:30 - Small Group Discussion
12:50 - Member Shout-outs & Announcements
12:55 - Closing Remarks, Next meeting
__________________________________________________________________
Wi
th the diversity and expert input of many women in our group... you will leave this meeting with new contacts and ideas! Our Start Time is 11:30 AM the 2nd Thursday of each month at the Redmond Community Center at Marymoor Village - Room 202, 6505 176th Ave NE, Redmond! Business Among Moms hosts your beverage. Feel free to purchase food, you will have a separate tab.
BAM members are $5, $15 for non-members
Please bring at least 25 business cards and promotional/marketing materials for your business. If you have questions, please contact: Julie Fry at julie@businessamongmoms.com or 206-683-6340
Or visit: http://businessamongmoms.com/redmond/
You can Like our Facebook page as well: www.facebook.com/
BAM Members have a Members only page as well that you will be added to once your membership is confirmed.
You can begin your Membership here to get the member discount! http://members.businessamongmoms.com/join
Monthly is $20/month
Annual Membership is $169/year
Feel free to share this event on Facebook and Twitter
We hope you can make it!
Be Helpful and Be Kind
Julie Fry
Chief Mom Officer, Business Among Moms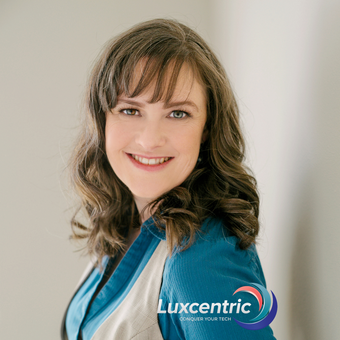 Redmond Community Center at Marymoor Village - Room 202, 6505 176th Ave NE, Redmond