BAM Redmond Networking Coffee
Please join us for an informative networking coffee/breakfast at the Family Pancake House. You will meet other local experienced women business owners, professionals and executives from all over the Eastside! Following open networking time and small table discussion, we will have the privilege to hear from our guest speaker, Jim Black, about Understanding What Your Business is Worth and How to Increase the Value even more.
Are you curious to know what your business is worth? Would you like to gain an understanding of the value drivers and characteristics that give your business the enduring strength, profitability, and increasing cash flow that make it more fun to own today and more attractive to buyers some day in the future? Join our featured speaker and CERTIFIED FINANCIAL PLANNER, Jim Black, as he guides you through the conversations that are so relevant to business owners.
Jim Black is a member of the Society for Financial Awareness (SOFA) to provides educational workshops on a pro bono basis. He hopes to motivate and enlighten you with tips and strategies to help you achieve your hopes and dreams.
---------------------------------------------------------------------------------------------------------------
Jim Black is the president of The Retirement Solution Inc. and has over 28 years of experience in planning, investment, and insurance services. He holds a BS in International Finance from Brigham Young University, as well as an MBA from Willamette University. His firm provides comprehensive financial planning, investment management, and insurance assessments to individuals, couples, and business owners. Financial advice is provided through consultation and exploration with the client and might include income planning, portfolio analysis and design, tax planning, asset protection, retirement planning, and estate planning.
Jim is also a CERTIFIED FINANCIAL PLANNER (CFP) which allows him further expertise and knowledge in the areas of financial planning, taxes, insurance, estate planning, and retirement. This prestigious accreditation is granted only to those choosing to meet rigorous education, examination and experience requirements and abide by the CFP Board's Standards of Professional conduct. Simply put, Jim has formally agreed to consistently offer the highest level of care and always place his clients' interests first. The CFP designation not only represents Jim's professional standing, but also his personal philosophy.
Additionally, Jim gives his time pro bono to the community through his association with The Society for Financial Awareness (SOFA) in which he educates individuals and business owners on various financial topics to help them take control of their financial future and achieve financial success.
Jim has been showcased on AM 770 KTTH sharing his tips and strategies to help couples and individuals gain confidence in their financial future and achieve their financial hopes and dreams.
__________________________________________________________________
Wi
th the diversity and expert input of many women in our group... you will leave this meeting with new contacts and ideas! Our Start Time is 10 AM the 2nd Thursday of each month at the Family Pancake House! Business Among Moms hosts your beverage. Feel free to purchase food, you will have a separate tab. Arrive at 10 to maximize your networking!
BAM members are $5, $15 for non-members
Please bring at least 25 business cards and promotional/marketing materials for your business. If you have questions, please contact: Julie Fry at julie@businessamongmoms.com or 206-683-6340
Or visit: http://businessamongmoms.com/redmond/
You can Like our Facebook page as well: www.facebook.com/
BAM Members have a Members only page as well that you will be added to once your membership is confirmed.
You can begin your Membership here to get the member discount! http://members.businessamongmoms.com/join
Monthly is $20/month
Annual Membership is $169/year
Lifetime Membership is only $399!
Feel free to share this event on Facebook and Twitter
We hope you can make it!
Be Helpful and Be Kind
Julie Fry
Chief Mom Officer, Business Among Moms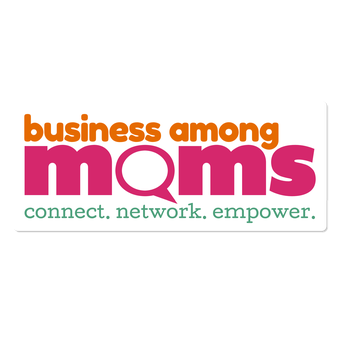 Family Pancake House, 17621 Redmond Way Redmond, WA 98052