PORTLAND BAM MONTHLY
THE POWER OF EMAIL MARKETING
THURSDAY, June 27th, 2019
9:30-11:30 AM
COOKSHOP, 2627 CLINTON STREET, PORTLAND, OR
9:30 AM Networking
10:00 AM Presentation
11:00 AM Member Spotlight, Networking
11:30 AM End
NETWORKING
Meet and share resources with other mom and female entrepreneurs and professionals. Enjoy refreshments and great conversation. Let's support each other in our professional and personal growth as we slay life in all areas.
Friends make it more fun! Share this with a biz pal that could benefit from attending. Attendees do not need to be BAM members or moms ;)
BAM members can bring business cards and marketing materials to display. The beauty of membership is your chance to share all your biz info at every event, so bring what you got and what's hot. There are two BAM member opportunities at this event:
BAM Member Spotlight - 10-minute showcase of your business and anything you want to share (1 spot)

BAM Member Vendor - Display table, sampling opportunity, and 1-2 minute introduction of your business (2 spots)
LEARNING
Every business (for profit, nonprofit) and organization can benefit from the power of email marketing. Portland BAM chapter leader, Corissa Saint Laurent will teach you how to effectively email to market whatever it is you sell or do. Formerly a Director of Regional Development for Constant Contact she knows the professional ins and outs, as well as the day-to-day use of email marketing from her own experience.
You'll learn how to SAVE TIME with email automation, GET MORE BUSINESS through email targeting and calls-to-action, INTEGRATE with social media and other marketing activities, and HAVE FUN doing it!
JOINING
Save money and boost your visibility with BAM membership.
Members receive:
Free or discounted event attendance at any BAM chapter event

Exclusive member feature and vendor opportunities

Exclusive advertising opportunities

Business listing in the BAM directory

Connect with our over 1100+ members globally

Free monthly webinars

Discounts on the BAM annual conference
Begin your membership here: http://members.businessamongmoms.com/join
We hope you can make it!
#bettertogether
#portlandbam
Julie Fry - Chief Mom Officer
Corissa Saint Laurent - Portland Chapter Leader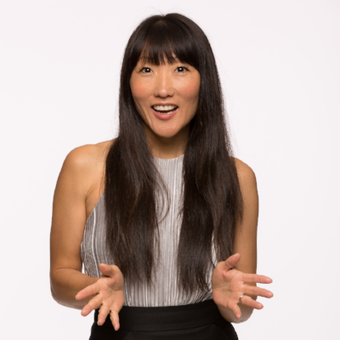 Cookshop, 2627 Clinton Street, Portland, OR