Please join us on September 18th at our monthly Business Among Moms (BAM) meeting to hear speaker Jessica Jackley, founder of Kiva and author of Clay Water Brick. Jessica is an entrepreneur, investor and speaker. Her work over the last decade has focused on financial inclusion, the sharing economy and social justice. Jessica is the cofounder of Kiva, the worlds first p2p microlending website. Kiva has facilitated over $1B in loans worldwide. Jessica also teaches Social Entrepreneurship at the Marshall School of Business at USC. She is mom to 3 young sons. Listen, be inspired and learn how we as female entrepreneurs and business owners can help change the lives of other aspiring business owners all over the world.
This event is perfect for any aspiring entrepreneur or business owner seeking community and kinship, and anyone who wants to be inspired!
**Attention new comers! Please note that the entrance to our meeting place is behind the building. There are 2 shops that share the address 1510 Mission Street - the shop in front is the Dinosaur Farm Toy Store, which you can walk through to the back of the store to find us at Kidd's Jewelry Heist, if we have a daytime meeting. The store closes at 5 pm though so for evening meetings, please drive around the back and park in the PUBLIC parking lot. The owner of the shop asks that we not park in their small lot, as during the evening the lot is used for the tenants who live above the shop. Thanks!**
--------------------------------------------------------------------------------------------------------------------
With the diversity and expert input of many women in our group... you will leave this meeting with new contacts and ideas!
If you are already a BAM member, this meeting is free.
If you have not joined BAM, there is a $15 fee to attend.
And a reminder, you must register to attend regardless of membership status.
Please bring at least 25 business cards and promotional/marketing materials for your business. If you have questions, please contact: Julie Fry at julie@businessamongmoms.com or 206-683-6340
Or visit: http://businessamongmoms.com
You can Like our Facebook page as well: www.facebook.com/businessamongmoms
BAM Members have a Members only page as well that you will be added to once your membership is confirmed.
You can begin your Membership here to get the member discount! http://members.businessamongmoms.com/join
Monthly is $20/month
Annual Membership is $169/year
Contact Cindi Knight at girlfriday_sopas@att.net
Feel free to share this event on Facebook and Twitter
We hope you can make it!
Be Helpful and Be Kind
Julie Fry & Cindi Knight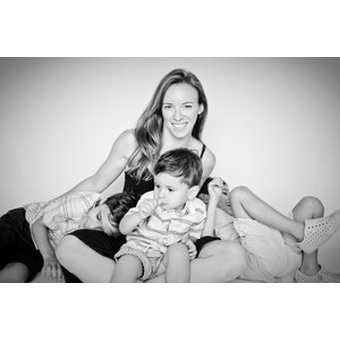 Kidd's Jewelry Heist, 1510 Mission St, South Pasadena, CA 91030