BAM Pasadena Networking Meeting
Please join us for an informative networking experience where we will talk about working in a male-dominated profession with our guest speaker, Dr. Marina Khubesrian!
This meeting is perfect for any woman who works in a male dominated profession - that means many of us! It's also perfect for anyone who wants to hear the inside scoop from a local politician about the day to day challenges, along with the victories she's been able to achieve during her term as Mayor.
We will do introductions and announcements, and then Dr. Khubesrian will speak. We will have time for a brief Q & A and finish up with socializing.
Dr. Marina Khubesrian is currently serving as Mayor of South Pasadena. She was the Mayor previously in 2014. Marina was elected to the South Pasadena City Council in 2010, and re-elected in 2015. She has led on issues such as local regulation of massage parlors, better transportation alternatives campaigns to get us beyond the 710, 100% renewable energy for the City, and gender equality in representation in government. Dr. Khubesrian is a Family Physician, currently in a part-time Functional Medicine practice. She is a former academic faculty and physician executive of a residency training program at Glendale Adventist Medical Center where she practiced the full scope of family medicine for 15 years. Dr. Khubesrian has a B.S. in Biology and an M.D. from UCLA and has lived in South Pasadena since 1997 with her partner Mark Dreskin and her two children, Sofie (18) and Max (13).
**Attendees please note, the main entrance to Kidd's Jewelry Heist is behind the building but you may enter through the Dinosaur Farm if you like. The Jewelry Heist asks us not to park in their small lot which is directly behind the building. There is plenty of public parking in the lot next to their smaller lot. **
--------------------------------------------------------------------------------------------------------------------
With the diversity and expert input of many women in our group... you will leave this meeting with new contacts and ideas!
If you are already a BAM member, this meeting is free.
If you have not joined BAM, there is a $15 fee to attend.
And a reminder, you must register to attend regardless of membership status.
Please bring at least 25 business cards and promotional/marketing materials for your business. If you have questions, please contact: Julie Fry at julie@businessamongmoms.com or 206-683-6340
Or visit: http://businessamongmoms.com
You can Like our Facebook page as well: www.facebook.com/businessamongmoms
BAM Members have a Members only page as well that you will be added to once your membership is confirmed.
You can begin your Membership here to get the member discount! http://members.businessamongmoms.com/join
Monthly is $20/month
Annual Membership is $169/year
Contact Cindi Knight at girlfriday_sopas@att.net
Feel free to share this event on Facebook and Twitter
We hope you can make it!
Be Helpful and Be Kind
Julie Fry & Cindi Knight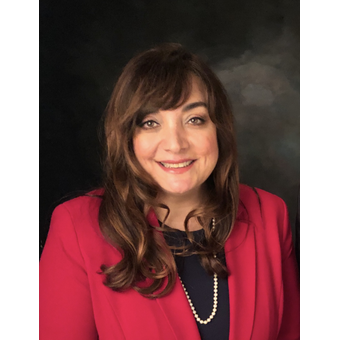 Kidd's Jewelry Heist, 1510 Mission St, South Pasadena, CA 91030, USA