BAM Pasadena Networking Meeting
Please join us for an informative networking experience where we will learn about how to let go of clutter with our guest speaker, Dr. Jessica Louie!
This event is perfect for small business owners and / or busy moms who feel overwhelmed by the clutter in their lives at home and or at the office. Attendees can expect to walk away with applicable tips and strategies to put in place to make effective changes as we head into summer.
We start each meeting with announcements and 30 second introductions. Then, our guest speaker, Dr. Louie will speak, focusing specifically on handling paper and digital clutter within our small businesses. This will help us get our business and life organized before summer hits and vacations start! We end with questions for the speaker and socializing.
Dr. Jessica Louie is CEO of Clarify Simplify Align, Burnout Coach, and Certified KonMari Consultant who helps women gain clarity of their purpose, simplify and declutter their home and minds, and align their work into their lives with simple processes to avoid overwhelm, lead with confidence and curate lives they love. Jessica offers Declutter Coaching and Burnout Coaching in-person or virtually to transform people's lives. Jessica holds a Doctor of Pharmacy degree from the University of Southern California, is a board-certified critical care pharmacist and currently teaches as an Assistant Professor. She uses her healthcare background to coach clients through emotional and difficult decisions.
--------------------------------------------------------------------------------------------------------------------
With the diversity and expert input of many women in our group... you will leave this meeting with new contacts and ideas!
If you are already a BAM member, this meeting is free.
If you have not joined BAM, there is a $15 fee to attend.
And a reminder, you must register to attend regardless of membership status.
Please bring at least 25 business cards and promotional/marketing materials for your business. If you have questions, please contact: Julie Fry at julie@businessamongmoms.com or 206-683-6340
Or visit: http://businessamongmoms.com
You can Like our Facebook page as well: www.facebook.com/businessamongmoms
BAM Members have a Members only page as well that you will be added to once your membership is confirmed.
You can begin your Membership here to get the member discount! http://members.businessamongmoms.com/join
Monthly is $20/month
Annual Membership is $169/year
Contact Cindi Knight at girlfriday_sopas@att.net
Feel free to share this event on Facebook and Twitter
We hope you can make it!
Be Helpful and Be Kind
Julie Fry & Cindi Knight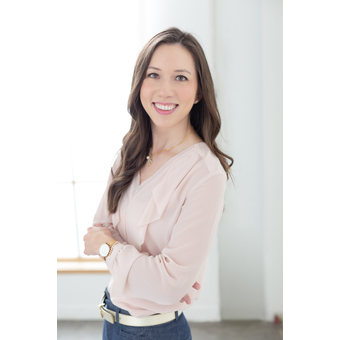 Kidd's Jewelry Heist, 1510 Mission St, South Pasadena, CA 91030, USA