BAM Lynnwood Networking Coffee

Please join us for an informative networking experience. You will meet other local experienced women business owners, professionals and executives from all over the area! Following open networking time, we will have the privilege to learn from our guest speaker, Angie Louthan!
Do you ever catch yourself comparing, judging, criticizing, or shaming yourself? Have you heard the voices of, "You're not good enough, smart enough, pretty enough, skinny enough, experienced enough, wealthy enough, or powerful enough to do the things you dream of? Do you find yourself rejecting, repressing, or even hiding parts of yourself in order to be liked, to fit in, or be accepted? We have been raised by families, society, and traditions that told us who we ought to be and didn't give us the freedom to fully grow into the people we were created to be. Angie will give you a sneak peek into the neuroscience of how our brain creates stories and beliefs, how rejecting parts of ourselves in actually detrimental to our world, and what you can do to start moving in the direction of feeling whole and loving yourself more. To help you really embrace the belief that you are imperfectly perfect.
About the Speaker:
Angie Louthan is a Life Coach and also the founder of The Kind Fest. She is on a mission to create a kinder world and believes it begins with YOU. She is helping people understand that the relationship that they have with themselves and their mind is the key to changing not only your world, but the world around you. Through deep listening, empathy, compassion, introspective tools, guided meditations, powerful questions that help you unlock your subconscious, and a safe place, Angie is there to support your journey in creating the purpose filled life that you desire. "To know thyself, is to the know the universe."
NOTE NEW LOCATION/DATE/TIME
Lynnwood Grange, 20526 52nd Ave W, Lynnwood, WA 98036, USA
2nd Wednesday of the month
10:00 - 11:30 AM
*************************************************************************
Schedule:
10:00 - Doors Open
10:00 - 10:20 AM Open Networking
10:20 - 10:25 - Announcements
10:25 - 10:30 - Introductions
10:45 - 11:20 - Member Spotlight/Speaker
11:20 - 11:30 - Shout Outs
BAM members are $5, $15 for non-members
*************************************************************************
Please bring at least 25 business cards and promotional/marketing materials for your business. If you have questions, please contact:
Melinda Rodrigues - melinda@278marketing.com
Julie Fry - julie@businessamongmoms.com or 206-683-6340
Please visit: http://businessamongmoms.com/
You can Like our Facebook page as well: www.facebook.com/businessamongmoms

BAM Members have a Members Only page as well that you will be added to once your membership is confirmed.
You can begin your Membership here to get the member discount! http://members.businessamongmoms.com/join
Monthly is $20/month
Annual Membership is $169/year

Feel free to share this event on Facebook and Twitter

We hope you can make it!
Be Helpful and Be Kind

Julie Fry - Chief Mom Officer
Melinda Rodrigues - Chapter Leader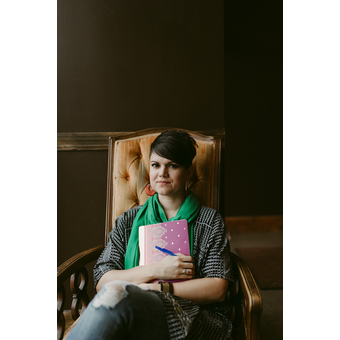 20526 52nd Ave W, Lynnwood, WA 98036, USA