BAM Lynnwood Networking Coffee

Please join us for an informative networking experience. You will meet other local experienced women business owners, professionals and executives from all over the area! Following open networking time, we will have the privilege to learn from our guest speaker, Kay Miller.
Do you want more customers, referrals and repeat business?
Attend this value-packed presentation to gain an "Uncopyable" perspective on marketing.
Kay Miller's presentation will provide an overview of her husband, Steve Miller's book, Uncopyable" How to Create An Unfair Advantage Over Your Competition, Kay will apply the game-changing principles in this #1 Amazon Best-Seller to the specific challenges of the small business owner. Kay will cover:
The Marketing Diamond, and why ALL marketing should start with one simple question
How to Build Your Own Box (including a simple tool you can use right away)
How to use the concept of "Stealing Genius" to develop Uncopyable Innovation.
Kay Miller has a unique and Uncopyable background in sales and marketing. After graduating from WSU, she was the first woman ever hired as an outside sales rep by a national builders' hardware company. In her next position (equally glamorous) she worked for an automotive company. She was eventually named Salesperson of the Year for achieving the highest sales increase in the country. Her nickname became "Muffler Mama."
Steve Miller, Kay's hunky husband, is the author of the #1 Amazon Best Seller, "Uncopyable - How to Create an Unfair Advantage Over Your Competition." Kay and Steve have worked together in their Marketing and Consulting business since 1992. Coincidentally, that was the release date of their proudest joint venture, a daughter named Kelly.
Steve's title is "Kelly's Dad and Marketing Gunslinger." Kay's title is "Kelly's mom and Everything Else." Kay's role includes marketing, writing and editing, product creation, social media, and vacuuming.
Steve's latest book been a game-changer for businesses of all sizes, in multiple industries. Besides being a#1 Best Seller Status on Amazon, "Uncopyable" has 60 perfect 5-Star Reviews, and was selected as one of only 11 books to be featured at the giant technology event known as CES 2018 (formerly called the Consumer Electronics Show).
NOTE NEW LOCATION/DATE/TIME
Lynnwood Grange, 20526 52nd Ave W, Lynnwood, WA 98036, USA
2nd Wednesday of the month
10:00 - 11:30 AM
*************************************************************************
Schedule:
10:00 - Doors Open
10:00 - 10:30 AM Open Networking
10:30 - 10:45 - Announcements/Small Group Networking and Discussion
10:45 - 11:30 - Speaker
BAM members are $5, $15 for non-members
*************************************************************************
Please bring at least 25 business cards and promotional/marketing materials for your business. If you have questions, please contact:
Melinda Rodrigues - melinda@278marketing.com
Julie Fry - julie@businessamongmoms.com or 206-683-6340
Please visit: http://businessamongmoms.com/
You can Like our Facebook page as well: www.facebook.com/businessamongmoms

BAM Members have a Members Only page as well that you will be added to once your membership is confirmed.
You can begin your Membership here to get the member discount! http://members.businessamongmoms.com/join
Monthly is $20/month
Annual Membership is $169/year

Feel free to share this event on Facebook and Twitter

We hope you can make it!
Be Helpful and Be Kind

Julie Fry - Chief Mom Officer
Melinda Rodrigues - Chapter Leader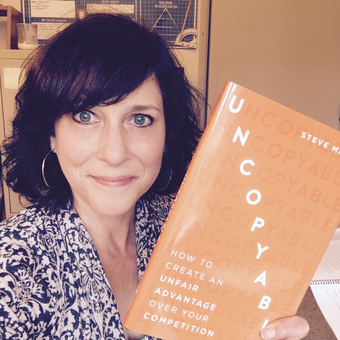 20526 52nd Ave W, Lynnwood, WA 98036, USA