BAM Lynnwood Networking Coffee

Please join us for an informative networking experience. You will meet other local experienced women business owners, professionals and executives from all over the area! Following open networking time, we will have the privilege to learn from our guest speaker, Karen Whittier, about Namaste-NamaPLAY!
Being a solopreneur will, just by definition, bring along additional stresses that employees working for someone else will not experience. Some stress is a good thing, but solopreneurs run the risk of stressing out with all of the responsibilities—big and little—of running a business and, being stressed out, they run the risk of making mistakes—big and little—that can have not just little, but big consequences! Karen will demonstrate easy chair yoga sequences that can help us de-stress and regain focus in our work,

Karen Whittier, better known as Teacher Karen of Play & Grow, will lead a simple, chair-based yoga sequence to de-stress and relieve achy muscles. Feel relaxed, rejuvenated and recharged--ready, in body, mind and spirit, to get back to work to make not a little, but big impact! Just as adults need to de-stress, so do children! Teacher Karen will also discuss the importance of PLAY as the natural, organic way children de-stress and give some specific examples parents can try at home
*************************************************************************
Schedule:
10:30 - Doors Open
10:30 - 11:00 AM Open Networking
11:00 - 11:15 - Announcements/Small Group Networking and Discussion
11:15 - 11:45 - Speaker
BAM members are $5, $15 for non-members
*************************************************************************
We are delighted to host our Lynnwood Business Among Moms Chapter meetings at BAM member, Tracey Warren's InSpark Coworking space. We are excited to announce that we will have a dedicated space for our meetings. For this purpose, we are requesting that members attending the Lynnwood meetings contribute $5 per meeting for our beautiful space and coffee.

*************************************************************************
Please bring at least 25 business cards and promotional/marketing materials for your business. If you have questions, please contact:
Melinda Rodrigues - melinda@278marketing.com
Julie Fry - julie@businessamongmoms.com or 206-683-6340
Please visit: http://businessamongmoms.com/
You can Like our Facebook page as well: www.facebook.com/businessamongmoms

BAM Members have a Members only page as well that you will be added to once your membership is confirmed.
You can begin your Membership here to get the member discount! http://members.businessamongmoms.com/join
Monthly is $20/month
Annual Membership is $169/year
Lifetime Membership is only $399!

Feel free to share this event on Facebook and Twitter

We hope you can make it!
Be Helpful and Be Kind

Julie Fry - Chief Mom Officer
Melinda Rodrigues - Chapter Leader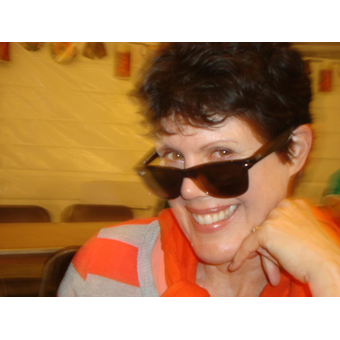 In Spark Coworking 16824 44th Ave W Suite 130, Lynnwood, WA 98037