BAM Lynnwood Networking Coffee

Please join us for an informative networking experience. You will meet other local experienced women business owners, professionals and executives from all over the area! Following open networking time, we will have the privilege to learn from our guest speaker, Christy Augsburger, Yelp Local Business Partner, about Your Business On Yelp: Managing Your Online Reputation.
97% of consumers read online reviews for local businesses and consumers rank Yelp the number one site for finding them. With 100 million monthly unique visitors via mobile and another 74 million unique visitors to the desktop site, it can be a powerful tool to help grow your business.
Join us as Yelp's Local Business Partner, Christy Augsburger, discusses the free tools Yelp offers business owners, managers and marketers to manage your online reputation and learn ways to use these tools to build relationships with potential customers and grow an engaged business. Specific topics will include:
How consumers discover local businesses online and make purchase decisions.
How to claim your Yelp Business Page and download Yelp's mobile app for business owners.
The key tools in your business user's account that drive page views and leads.
How to respond to reviews & reputation management.
*************************************************************************
Schedule:
10:30 - Doors Open
10:30 - 11:00 AM Open Networking
11:00 - 11:15 - Announcements/Small Group Networking and Discussion
11:15 - 11:45 - Speaker
BAM members are $5, $15 for non-members
*************************************************************************
We are delighted to host our Lynnwood Business Among Moms Chapter meetings at BAM member, Tracey Warren's InSpark Coworking space. We are excited to announce that we will have a dedicated space for our meetings. For this purpose, we are requesting that members attending the Lynnwood meetings contribute $5 per meeting for our beautiful space and coffee.

*************************************************************************
Please bring at least 25 business cards and promotional/marketing materials for your business. If you have questions, please contact:
Melinda Rodrigues - melinda@278marketing.com
Julie Fry - julie@businessamongmoms.com or 206-683-6340
Please visit: http://businessamongmoms.com/
You can Like our Facebook page as well: www.facebook.com/businessamongmoms

BAM Members have a Members only page as well that you will be added to once your membership is confirmed.
You can begin your Membership here to get the member discount! http://members.businessamongmoms.com/join
Monthly is $20/month
Annual Membership is $169/year
Lifetime Membership is only $399!

Feel free to share this event on Facebook and Twitter

We hope you can make it!
Be Helpful and Be Kind

Julie Fry - Chief Mom Officer
Melinda Rodrigues - Chapter Leader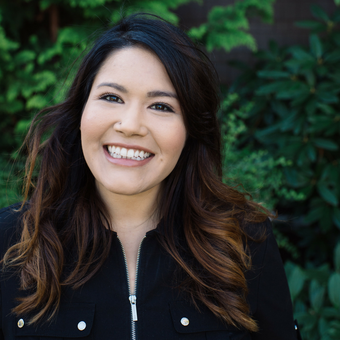 In Spark Coworking 16824 44th Ave W Suite 130, Lynnwood, WA 98037