It's the most wonderful time of the year!
Join us for the 2nd Annual Pajama Party Learn-Fest and End of Summer Party!
On Saturday, August 17th, we'll gather at Katy's house for a day of family fun, virtual learning and small biz discussion.
11AM Arrive - Get comfy, grab lunch and settle in.
11:30AM - 3:30PM Learn - Watch virtual sessions and discuss.
3:30PM - 6:00PM Play - Get the family in the pool and have some fun!
We will watch some of our favorite virtual sessions (old and new) and discuss each as they relate to business leadership, scaling, growth, team development, sales, social justice and more.
Advanced registration is required, so we can account for food and child care (we'll be hiring babysitters to keep an eye on the kiddos up in the playroom). Your registration fee covers child care costs, food and beverages. We'll provide lunch and dinner!
There is limited capacity, so register NOW to save your spot!
What you need to bring -
1. A dish/snack to share - We'll provide the main dish, you provide something extra fun!
2. Kiddos - This event is family-friendly. Bring the kids!
3. Comfy You - Pajamas welcome! Bring a journal to take notes.
4. Swimsuits - For the kiddos and you. (Bring towels too...and your eyeballs so you can watch your kids while they swim.)
THANK YOU TO OUR SPONSOR THE NEIGHBORHOOD HARVEST FOR PROVIDING A YUMMY SPREAD OF LOCAL FRESH FARE FOR US TO SAMPLE AND ENJOY. WE APPRECIATE YOU!
NOTE: Parents are fully responsible for their children during the entire event, especially while in the pool. Paid babysitters will be provided to help keep an eye on the children during the virtual learning section and to provide an extra set of hands, but parents will serve as the first and only responsible party for their children. There will not be a lifeguard or other professional coverage at the pool.
Haven't attended a BAM event before? This is a great way to:
1. Meet like-minded women in your community who are interested in your success.
2. Participate in active business growth and education in a family-friendly environment that welcomes your children.
3. Learn from expert thought leaders, entrepreneurs and influencers from all over the world, from the comfort of a friendly home and in your pjs/yoga pants.
If you have questions, please contact: Ellie Thurston at elsbeth.thurston@gmail.com or Andrea Gaines at andrea@habeshamomma.com
Or visit: https://businessamongmoms.com/hampton-roads-va/
You can Like our Facebook page as well: www.facebook.com/hamptonroadsbam/
BAM Members have a Members only Facebook page as well that you will be added to once your membership is confirmed.
You can begin your Membership here to get the member discount! http://members.businessamongmoms.com/join
Monthly is $20/month
Annual Membership is $169/year
Feel free to share this event on Facebook and Twitter
We hope you can make it!
Be Helpful and Be Kind
Julie Fry
Chief Mom Officer, Business Among Moms
Elsbeth Thurston & Andrea Gaines, Hampton Roads Chapter Leaders
----------------------------------------------------------------------------------------------------------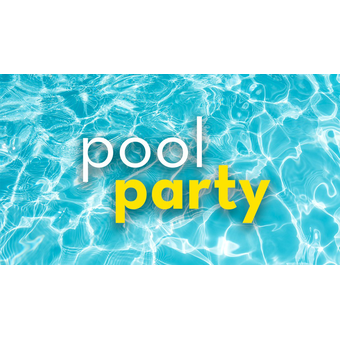 205 Timber Ridge Rd, Chesapeake, VA 23322, USA