BAM Federal Way Networking

Please join us for the monthly event of the Federal Way chapter. This is an inclusive and educational networking experience. You will meet other local experienced women business owners, professionals and executives from all over the area! Following open networking time, we will have the privilege to learn from our guest speaker, Nicole Lux Ritchie, about Operation: Inbox Zero.
Inbox Zero is not a new concept, but what does it really mean?
Why is it so important? Is it even possible?
And how is it accomplished without worry or stress?
The goal with email is to get through it.
Respond to those who need responses,
do what needs to be done, save what needs to be saved and
delete what needs to be deleted.
While keeping these goals in mind we need a clear plan that is easy to follow.
During this presentation, you will learn concrete skills that can be implemented immediately!
Organize your email system so that nothing is missed or falls through the cracks.
Learn quick and easy techniques to get through your email fast!
Have a clear plan for how you can make your system email obey you.
Luxcentric has also created clear and easy to follow guide sheets to make it easier to act on the material when you are ready to dig into your email.
"Don't let your technology bully you"
*************************************************************************
Nicole has nearly 20 years experience training people to use technology, to streamline their processes and work more effectively.
She's worked with a variety of small businesses ranging from financial planners, churches, and even a circus.
In 2006 Nicole founded Luxcentric, as a business focused on helping professionals learn the technical skills they need to pursue their vision.
Independent professionals hire Nicole because when it comes to technology they are sick of wasting countless hours trying to figure it out for themselves and feeling stupid. She trains them on the core computer skills they need; focusing on email, files, calendars, and contacts, and syncing them with their devices.
Nicole has been conducting presentations and workshops for over 10 years on a wide range of technology topics. A few organizations she has presented to are Eastside Business Association, Net-Worth Networking, Business Among Moms, Timber Ridge at Talus and much more.
You can also check out what Luxcentric has to offer online at www.luxcentric.com
*************************************************************************
Schedule:
11:30 - Doors Open
11:30 - 12 PM Open Networking
12 - 12:45 - Introductions/Biz Spotlight/Guest Speaker
12:45 - 1 - Open Networking
*************************************************************************
Please bring at least 25 business cards and promotional/marketing materials for your business.
Please visit: http://businessamongmoms.com/
You can Like our Facebook page as well: https://www.facebook.com/bamseattle/

BAM Members have a Members only page as well that you will be added to once your membership is confirmed.

You can begin your Membership here to get the member discount! http://members.businessamongmoms.com/join
Monthly is $20/month
Annual Membership is $169/year
Lifetime Membership is only $399!
Opportunity to join BAM as one of the 10 Founding Members of the Federal Way Chapter with a lifetime membership for only $259. Regular Price is $399.
Contact Kimberly DeMile at twodemiles@comcast.net
Feel free to share this event on Facebook and Twitter

We hope you can make it!
Be Helpful and Be Kind

Julie Fry - Chief Mom Officer
Kimberly DeMile - Federal Way Chapter Leader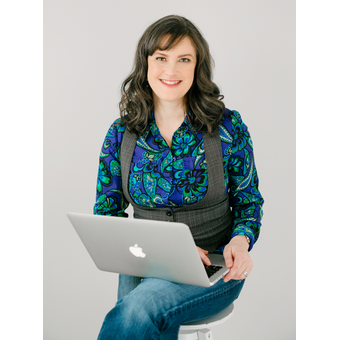 Federal Way Jazzercise --2016 S 320th St c, Federal Way, WA 98003, USA