What's the book this month? R.E.S.E.T. Your Mindset by Natalie Eckdahl
In April, it's time for some mental spring cleaning! In R.E.S.E.T. Your Mindset by Natalie Eckdahl, we'll talk about all the issues plaguing your mindset, whether it be fear of failure and success, fear of judgement, limiting beliefs, imposter syndrome or money mindset issues.
Learn how to reset your mindset with the help of stories from real women and advice learned from Eckdahl's extensive experience coaching women entrepreneurs. It's time to silence that inner mean girl!
What happens at the BAM Book Club?
- Lively and engaging facilitated discussion
- You will feel less alone, find some new biz pals and feed your biz soul
- Work. You'll be working on your business instead of in your business and will gain insight, skills and ideas to take you to the next level
- Individual reflection time to put ideas into play
- You will get to take your expert hat off and put your learner hat on
What's the bare minimum to be involved?
- All you need to do is read the introduction and first 3 chapters (at least)
- Be prepared to NOT give advice
- Find a favorite quote from the book to share with the group
Where are we meeting?
Please note our new location! We are meeting at Panera Bread in Redmond 17262 Redmond Way, Redmond, WA 98052
We cannot wait to see you!
Julie Fry
Jennifer Kennett, Redmond Chapter Leader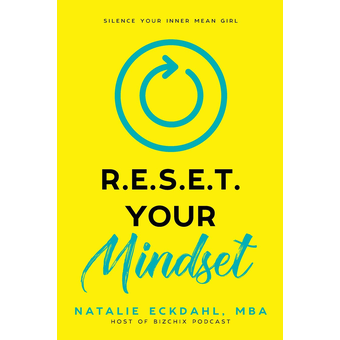 17262 Redmond Way, Redmond, WA 98052, USA