BAM Pasadena Networking Meeting
Please join us for our next BAM Jewelry Making Extravaganza Open House on July 12th!
- Pre made and custom jewelry special sthat would make Ma proud
- Some of our favorite and most iconic Golden Girls episodes
- Golden Girls inspired sweets, treats and eats
Sassy senior costumes and apparel encouraged
This meeting is free.
And a reminder, you must register to attend regardless of membership status.
If you have questions, please contact: Julie Fry at julie@businessamongmoms.com or 206-683-6340
Or visit: http://businessamongmoms.com
You can Like our Facebook page as well: www.facebook.com/businessamongmoms
BAM Members have a Members only page as well that you will be added to once your membership is confirmed.
You can begin your Membership here to get the member discount! http://members.businessamongmoms.com/join
Monthly is $20/month
Annual Membership is $169/year
Lifetime Membership is only $399!
Opportunity to join BAM as one of the 10 Founding Members of the Pasadena Chapter with a lifetime membership for only $259. Regular Price is $399.
Contact Cindi Knights at girlfriday_sopas@att.net
Feel free to share this event on Facebook and Twitter
We hope you can make it!
Be Helpful and Be Kind
Julie Fry & Cindi Knight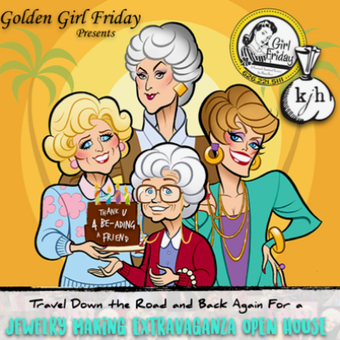 Kidd's Jewelry Heist, 1510 Mission St, South Pasadena, CA 91030, USA