Why attend the BAM Success Summit?
You want to connect with professional women that are balancing entrepreneurship and motherhood.
You are seeking information and education to support your current business needs. Choose from over 9 breakout sessions to include topics such as:
Growing Your Visibility
How to Network So People Want to Refer You

How to Use Your Unique Voice To Win Customers

Boost Your Credibility and Grow Your Audience
Increasing Your Profit
Know Your Numbers: How KPI's can keep you in touch with the health of your business

How To Package And Price Your Services To Maximize Revenue
Tools of The Trade
Why Your Email List Matters More Than Social Media

Tackle Your To-Do List Like A Boss

How to Automate Tedious Tasks and reclaim your time
This year we are excited to host two networking events to allow for time to connect socially with the attendees, two inspiring keynotes and implementation time on May 18th to work on the new concepts and ideas and put them into use in your business. Collaborate with other attendees and get stuff done! This session is included with the All-Access Ticket.
Location/Hotel
Bellevue, WA Embassy Suites
GENERAL ADMISSION/TICKETS
May 16th
7-9:30 PM
Networking Kick Off Party
May 17th
8:30 AM - 9:45 AM (Breakfast - Bonus Panel Discussion)
9 AM - 10 AM
Networking/Registration
11:30 - 1 PM
Lunch
10 AM - 4 PM
Conference Sessions
4 PM - 6 PM
Cocktail Reception
May 18th
9AM - 12 PM
Implementation Session
Ticket Options
All Access TIcket includes: Networking Kick-off Party May 16th, Express Registration, SUPER SWAG Bag, catered LUNCH on May 17th, all sessions, hosted networking reception, May 18th Implementation Day, Virtual ticket (includes BONUS recordings) and membership in our private Facebook group for the conference.
General Admission Ticket (May 17th) includes all conference sessions, catered lunch, hosted networking reception and membership in our private Facebook group for the conference.
Virtual Ticket: Option for those that cannot attend live and still want access to all the great education.
Includes all conference video recordings along with exclusive BONUS content and membership in our private Facebook group for the conference.
** Business Among Moms members have early access to tickets and discounted prices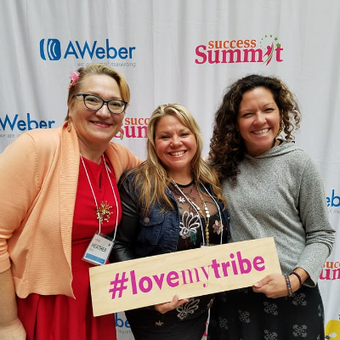 3225 158th Ave SE, Bellevue, WA 98008, USA