About Kim in the Kitchen, Inc.
Kim in the Kitchen, Inc. delivers efficient time-saving, tastebud-salivating tools and strategies for you to Achieve Significant Results on your plate, energy and health.
Known for remarkably entertaining presentations and tasty recipes, Kim in the Kitchen combines simplicity and deliciousness for high level energy demanding nutrition.
As a Mentor, Coach, Author, Speaker - I serve passionate high-over-achievers fed up with putting themselves last on the back burner - together we leverage time and strategies to create the ever-so-needed balance and vitality to successfully feed their body, nourish their soul and fuel their passionate fire in business.
Time-saving methods for high ROI.
Sustainable Systems for a Lifetime of Success.
Portable, Family Friendly Preparations freeing you from feeling like a "slave to the stove."
Phenomenal Options make it easy to accommodate for allergies, health issues, medical conditions and personal preferences.
Guided Grocery Tours
Virtual and Live Personal and Family Cheffing Sessions.
Accelerated Results.
Gluten-Free, Sugar free, Dairy Free, Kosher, Low Glycemic, Paleo Friendly, Vegetarian, Vegan and Raw Vegan.
About 12Spice:
As a result of many years of teaching and working with classes and clients, I identified a significant need in the marketplace for pure, clean flavorful seasonings that were free from hidden fillers, synthetic ingredients and preservatives. I demanded high standards and made sure they were organic, gluten, cane sugar and dairy free, kosher and non-irradiated so they could be enjoyed by everyone-especially those seeking pure high quality standards.
Three delicious flavors: Fan-Tastic, RedZone and BeefMode.
Products & Services
12Spice dip and seasoning blends: Fan-Tastic, RedZone and BeefMode

Deliciously Raw Volumes 1 & 2 Recipe Books

Sweet Green Smoothies and Nutritious Nutbars QCards

Fruity Salsa and Savory Salsas QCards

Group Classes, Virtual and 1:1 Personal Coaching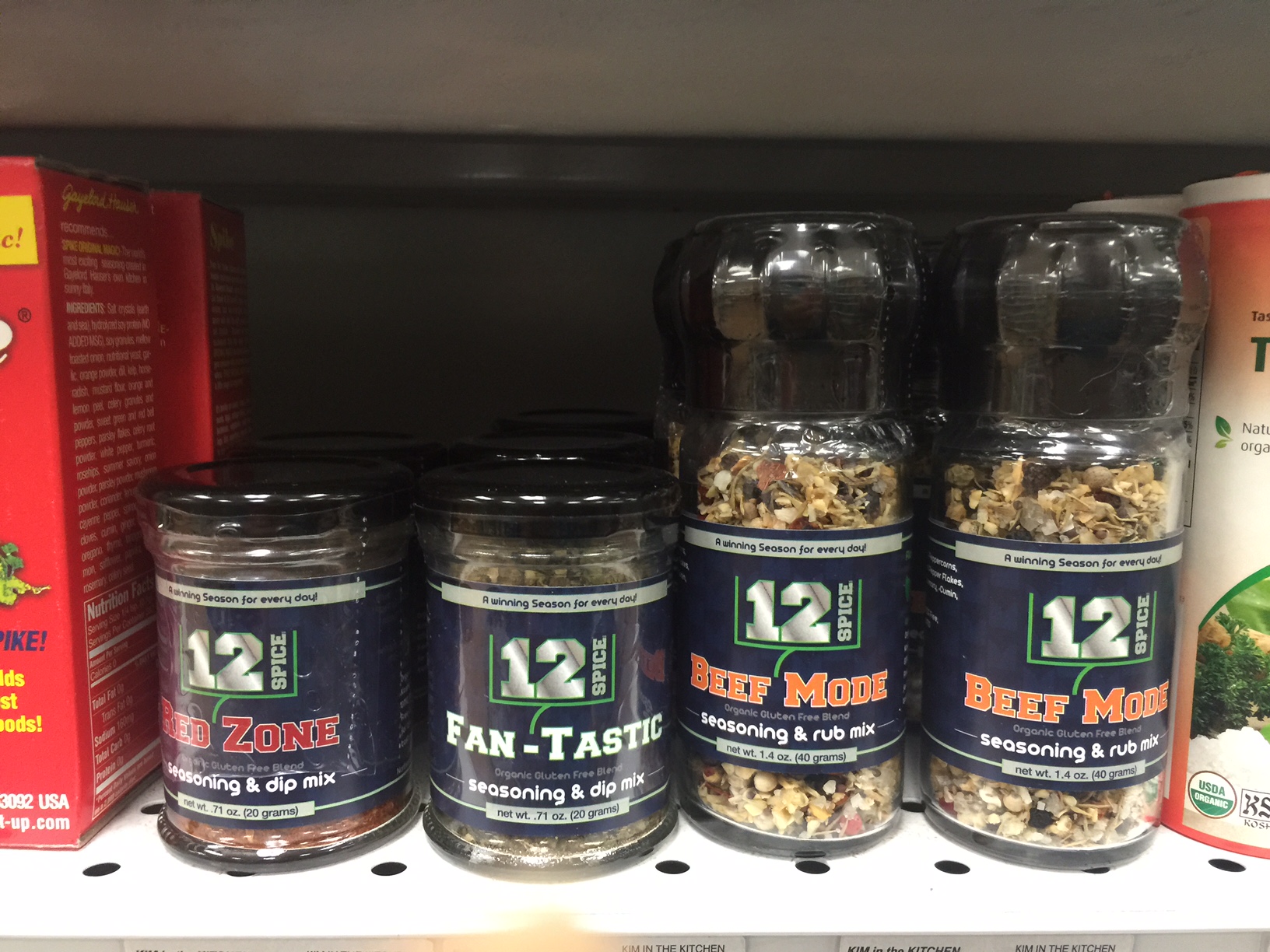 No locations could be found for this company.